Happy Garden
103 Graham Ave, Brooklyn, NY 11206
Order now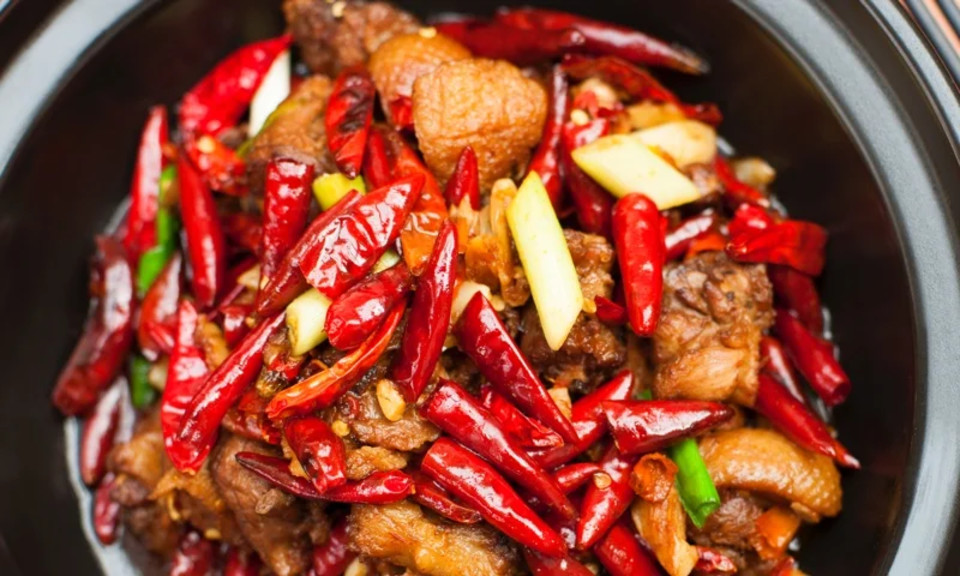 Julissa
Sweet and Sour divine is amazing!
I also get the sauted noodles from the lunch special and it's so filling and delicious.The owners are also amazing people and they always welcome me and pup to the store while I wait for my delicious food.In love with Loving Hut
Erica
The food was great!! They have the best scallops and crab ragoon I've ever tasted! Their mozzarella sticks are really good also! The food came on time and i will definitely order from there again! Love it!
Roman
I keep ordering from them once a week and i wish i would more. Fastest delivery in NYC and the food is always hot, fresh, and tasty. if you're in the area get some!
Anna
The delivery was on time , the food was the best Chinese food in NY . The crab Rangoon was crispy and good . The dumplings are great too with the sauce . 10/10
helena
Definitely my new favorite Chinese food near me. Portions are large, food is delicious and everything is cheap. Will be ordering from again!
ELLA
Ordered chix lo mein and roast pork lunch special with wonton soup. Lunch special available on weekends. Wsupp??? Just what you want and expect from chinese deliv joint. Lo mein well seasoned and surprised with the tender, meaty small cubes of roast pork in my fried rice. Sad i didnt order roast pork lo mein (had veggie to be safe). But i will next time. The roast pork does toughen as it gets colder or if it gets microwaved fyi. Standard wonton soup; thick skin, little meat - edible. On time during snow/rain mixture, cherry on top - delivery guy came up to deliver food on 3rd flr (a huge plus since a lot expect u to come down) with a big smile, great, friendly, warm demeanor, wished me a good day and i fell in love with him at once and during our few seconds of exchange. I am with deep regret not tipping him more than 20%. Will order again.
Emanuel
I had stopped ordering from this place months/years ago. The food didnt cut it for me then; whenever I received my food it was like they didnt give af. The pork fried rice had more onions than pork. However, I noticed they have been pretty liberal with the seasoning and the food tastes a lot better than before. Will definitely order from this place again...until they let me down.
Marisa
When I clicked on the "spicy" option for my chicken tikka masala, I didn't expect much. Every other place that had given a spice-level choice delivered food with no discernible difference. To my surprise and delight, my chicken tikka was spicy. I'd never had it spicy, always thought of it as a mild dish. But I am obsessed. Will only order from here, this way, from now on.
Abby
Super delicious food! I ordered veggie steamed dumplings, 2 orders of spring rolls and general tso's tofu with white rice and that has lasted me for 3 meals! Affordable, delicious and delivery was 20 minutes before predicted on a rainy Sunday night.
Yu-Hwa
I've been going to this place many times and their Kung Pao chicken is my fav. Unlike other ppl I actually quite like that they don't add way too much seasoning that makes your mouth taste like their food hours after.
About us
Today

Delivery: 12:00 PM - 9:00 PM

Takeout: 12:00 PM - 9:00 PM

Delivery

Monday:

12:00 PM - 9:00 PM

Tuesday:

12:00 PM - 9:00 PM

Wednesday:

12:00 PM - 9:00 PM

Thursday:

12:00 PM - 9:00 PM

Friday:

12:00 PM - 9:00 PM

Saturday:

12:00 PM - 9:00 PM

Sunday:

12:00 PM - 9:00 PM

Takeout

Monday:

12:00 AM - 9:00 PM

Tuesday:

12:00 AM - 9:00 PM

Wednesday:

12:00 AM - 9:00 PM

Thursday:

12:00 AM - 9:00 PM

Friday:

12:00 AM - 9:00 PM

Saturday:

12:00 AM - 9:00 PM

Sunday:

12:00 PM - 9:00 PM